Overview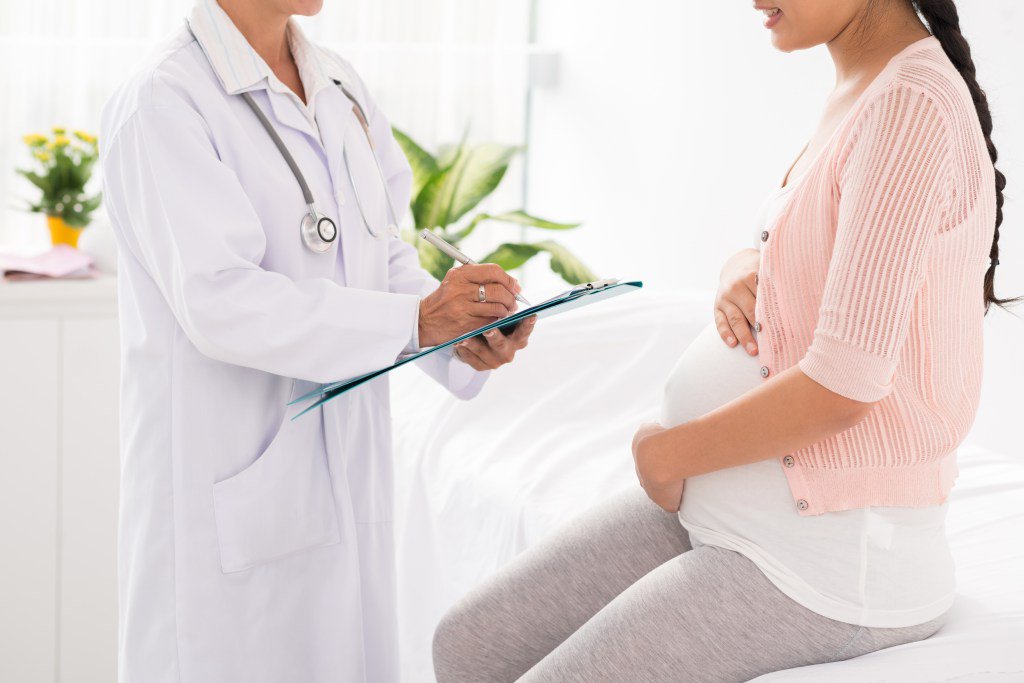 The management of obesity in pregnancy will begin before, during and post pregnancy. However, there is very limited proof based on date showing how best to mitigate the adverse metabolic effects of obesity in mothers since rising obesity will increase the risk for moth and child both. There is a growing need to address the answers to the basic questions like what is the optimal diet, weight gain during pregnancy for mother. Until a comprehensive potentially personalized life course will be instituted the efforts during pregnancy will aim to recognize the adverse effects of obesity in pregnancy for mother and child both.
Risks Of Rising Obesity For Mother And Child
Obesity is related to reduced fertility and pregnancies which are complicated by the maternal obesity will have adverse outcomes. The adverse effects include instrumental and caesarean births, gestational diabetes, pre-term birth, pre-eclampsia, infections and post-partum hemorrhage.
How To Reduce The Risks Of Obesity In Pregnancy?
Lifestyle modifications such as physical activity, healthy eating and behavioural modifications during pregnancy will have limited benefits to improve the adverse effects of obesity. However, there is an exception to reduce the excessive gestational weight gain on an average of two to five pounds in obese women. These recommendations were based on a worldwide impact of obesity in pregnancy and there is no doubt we could see an increasing pregnancy-related issues due to obesity.
The medical and obstetric management of obese women is focused to identify, address and prevent the associated complications. It has been a dauting challenge considering the highest percentage of patients with obesity and only a few therapeutic options that are proven to improve the outcomes.
There are no standard quidelines for managing obesity in pregnancy. As per the American College of Obstetricians and Gynecologosts, all pregnant women should follow a healthy diet and consider at least half an hour of the moderate physical activity every day during pregnancy. Obese pregnant women represent a relatively new high risk population which call for the development of additional tools helping women to reduce these risks before, during and after pregnancy.
The study carried by the Case Western scientists determine whether the lifestyle changes initiated in the post-partum period to help reduce the risks for woman in next pregnancy. There were almost three overweight or obese women of childbearing age for each underweight women. The clinicians worked with the formed by offering the pre-conception weight management for improving their metabolic health and fertility which reduced the early loss of a pregnancy.
Click Here to Free Consult Dr. Muffazal Lakdawala – Our Best Obesity Surgeon in India
Screening For Pregnant Women Who Are Obese
There should be screening for diabetes. Pregnant women should be instructed on how to maintain a healthy gestational weight gain through exercise and healthy. As per the studies about 50 to 60 percent obese women will gain more weight during pregnancy than recommended. The clinicians will also screen for the fetal structural problems.
During mid-pregnancy, the clinicians will screen for the gestational diabetes and pre-clampsia and at the end of pregnancy, a fetal overgrowth assessment will be done. The labor and delivery team should be aware of the rising obesity in pregnancy and its increased risk for a caesarean delivery. As per studies, the induction failure rate is twice high in the obese women as compared to women who have entered pregnancy with a healthy weight. Obese women in the post-partum period are at higher risk for depression, venous thromboembolism and difficulty with lactation.
New mothers struggling with obesity also find it difficult to breastfeed their child. The beginning of life course to reduce obesity in adolescence and the post partum period are best opportunity to ensure moving towards healthy body weight and life styles for subsequent pregnancy affecting the whole family. Further there is more evidence that offspring of the obese mothers are at higher risk of excessive weight during childhood.
Conclusion
It is therefore important to reduce the risk factors related to the rising obesity in pregnant women and their child providing the best diet. There is a growing need to manage a healthy weight gain during pregnancy worldwide. Contact Cosmetic and Obesity Surgery Hospital India to get more information about the rising obesity in pregnancy and the risks in mother and child.
Read More About